Create a challenge about anything
Fantasy Football

Will you win the league? Be in the lead by Monday? Will X player will do better than Y player?

Current Events

Will Hillary run for President? Will XYZ professional sports team be sold? What will the Supreme Court rule? Will a woman be on the Republican ticket?

Social Events

Will you get a phone number at the bar? Or get more matches on Tinder/Hinge/Coffee meets Bagel? Or get invited to a party? Or chug a beer faster than me?... anything that makes a night out (or in) just a tad more interesting.

Eating Challenge

Can you eat really spicy hot sauce? Or an entire pizza? Or a large amount of hot dogs/cookies/wings?

Beer Pong

Whether you play beirut or with paddles the only thing that makes beer pong more fun is $... and keystone lite

Embarrassing Tasks

Skinny dip, go to a yoga class, streak a lecture, wear a crazy wig to a bar, wear a banana suit to work... honestly, the only thing better than being right is watching your friends do something ridiculous. Cheers.

Online Games

Words with Friends? Or Sudoku? If you're feelin retro maybe a nice game of Snake? Or Pacman?

Physical Contests

Who will do more pushups/sprints/jumping jacks? Or who can stay on the couch the longest...

Trivia

Was that a Backstreet Boys or N*Sync song? Which one was JT even in...? Who was the fifth President of the US? Really anything you can google later...

Card Games

Cards Against Humanity? Kings? Go Fish? 52 pick up?

TV Shows

Will your favorite character die this season? Will there be another season? Will X end up kissing Y?

Movies

Will The Interview be shown in theaters? Will X make over 15MM in the box office this weekend? Award nominations?

Celebrities

Will they get married by June? Will they have their first baby by April? Will they retweet you!?

Weight Loss/Gain

Will you lose 10 pounds? Will you gain 10 pounds? Just do it healthily... xoxo

Companies/Products

What's the next product Apple will announce? How will the iWatch do? Will XYZ get a deal on Shark Tank?

College Events

Who will win the fraternity chili bowl? Will you get into that popular class? Will more than 500 people come to your charity event? Will your friend win the student government election? Will you get a better grade on the final exam?
Show more examples
Parlay for money, bragging rights, or charity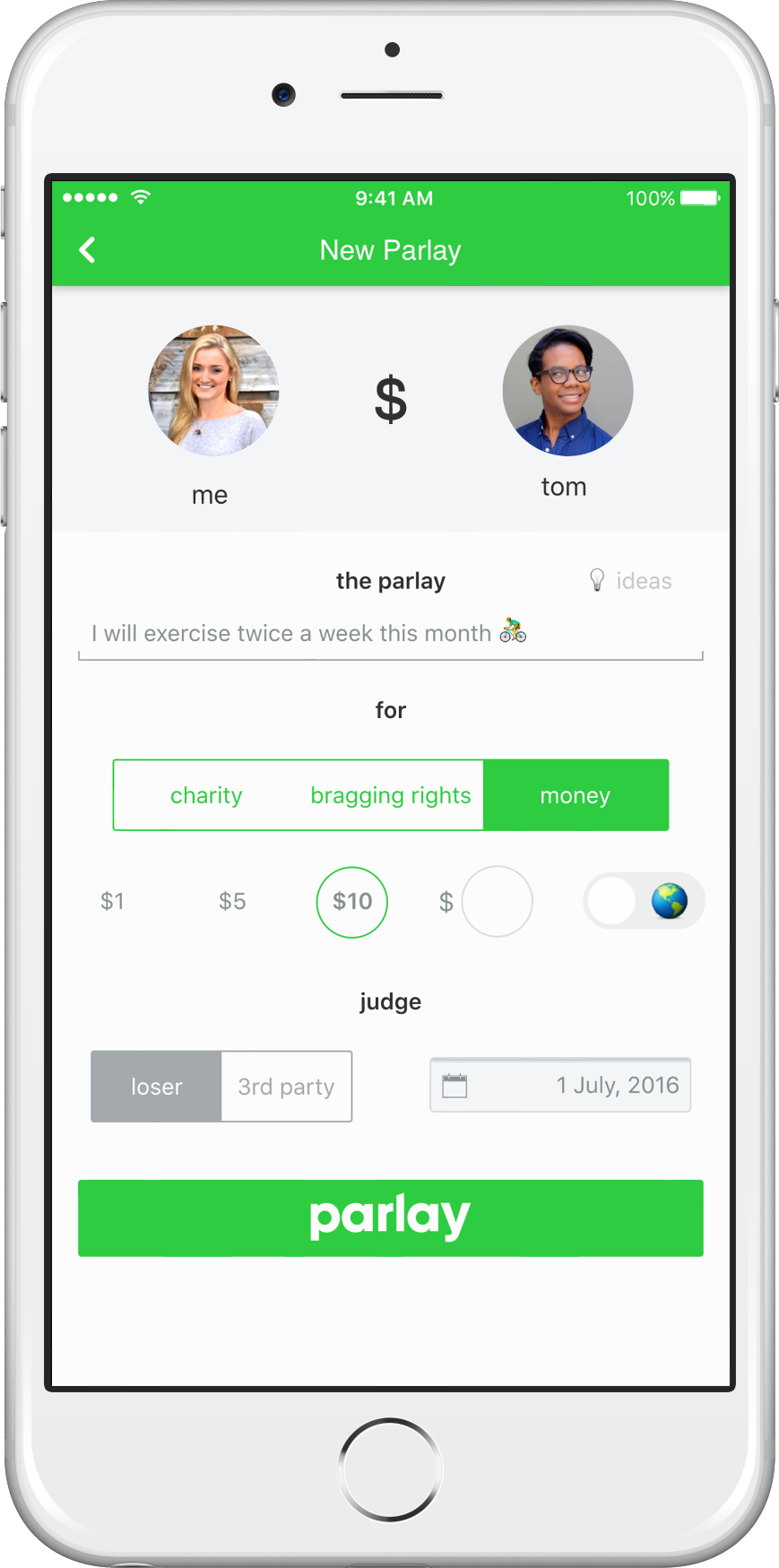 See what friends are up to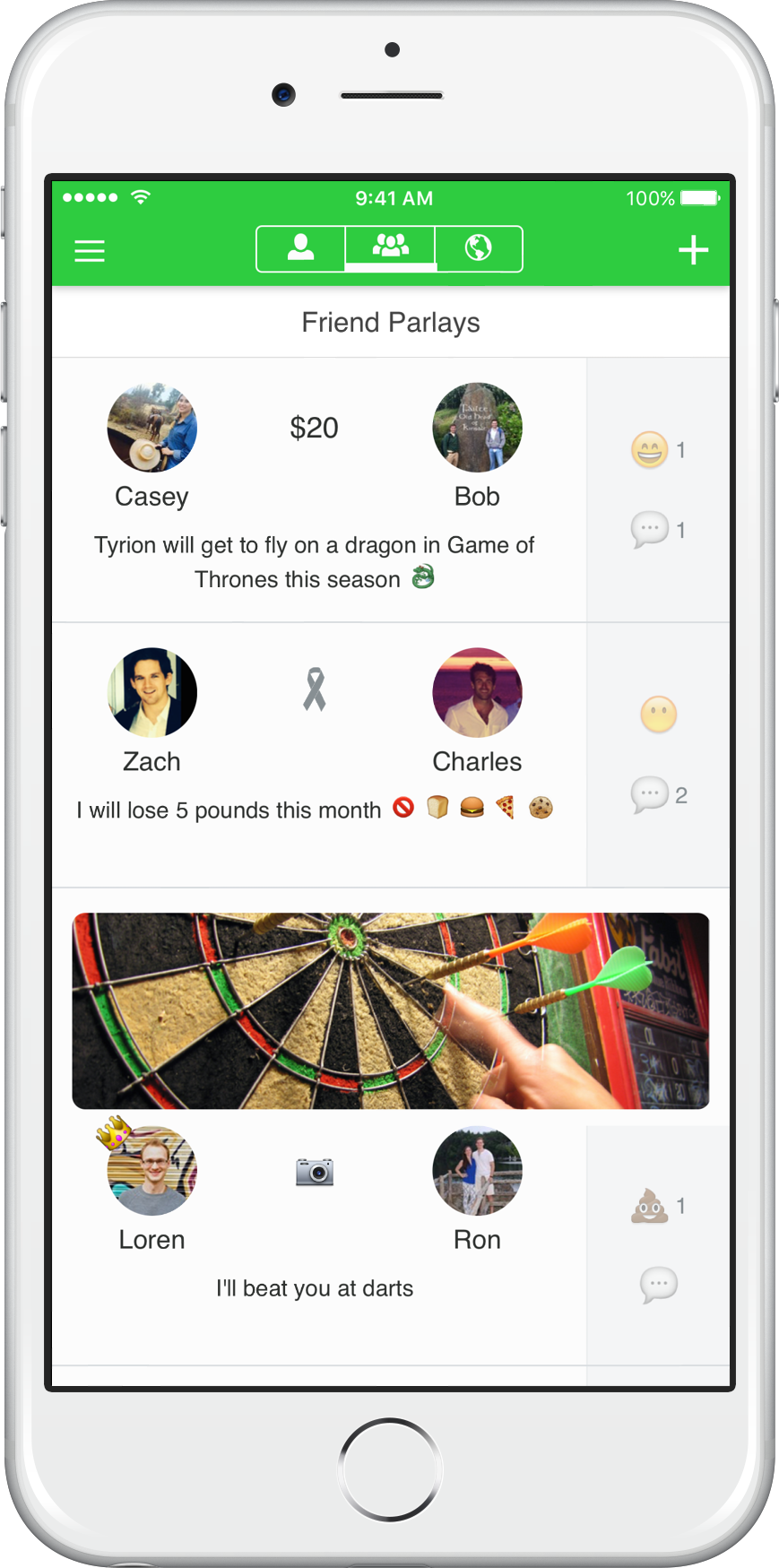 React, comment, and share
Build a profile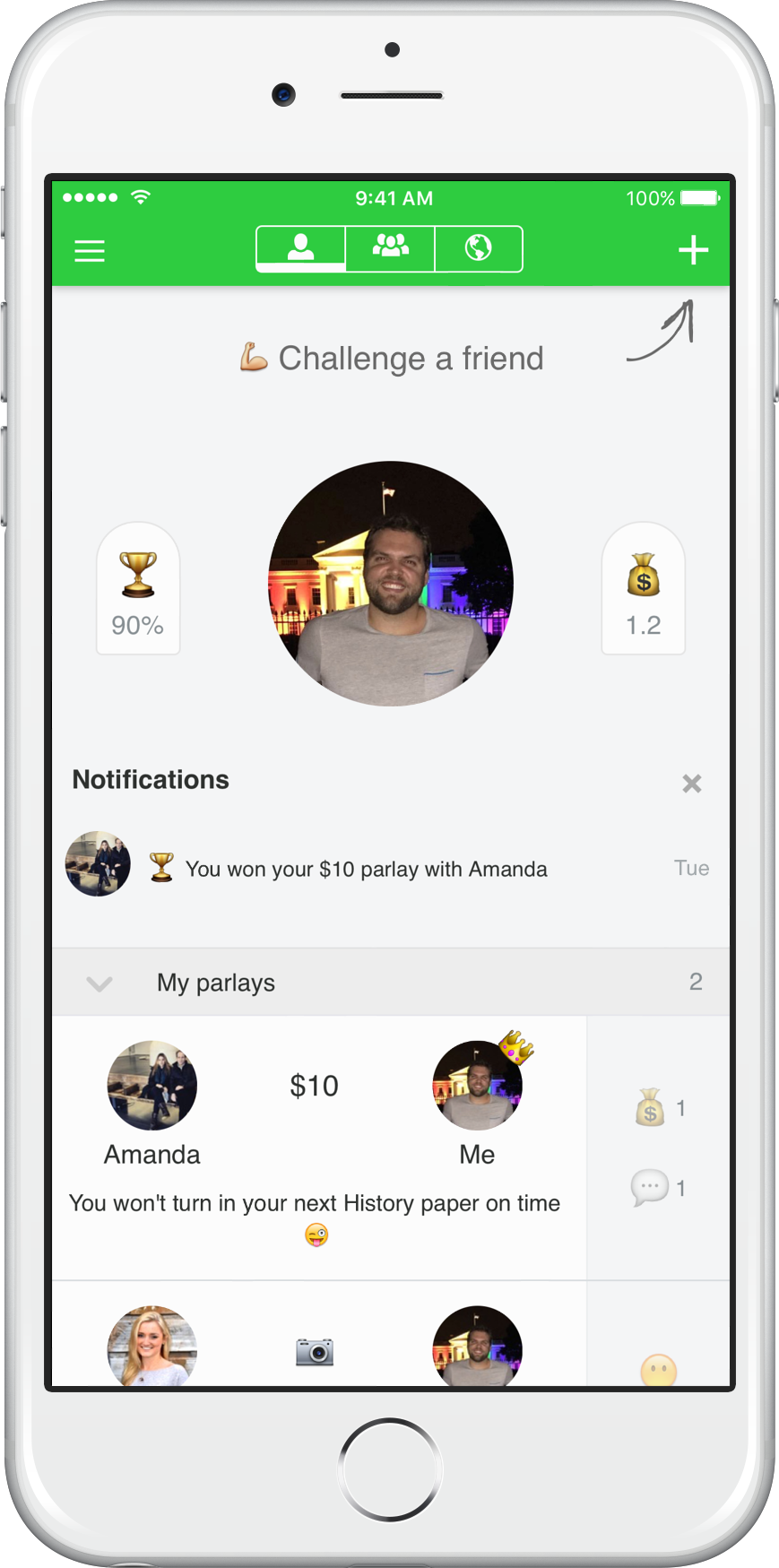 Donate to charity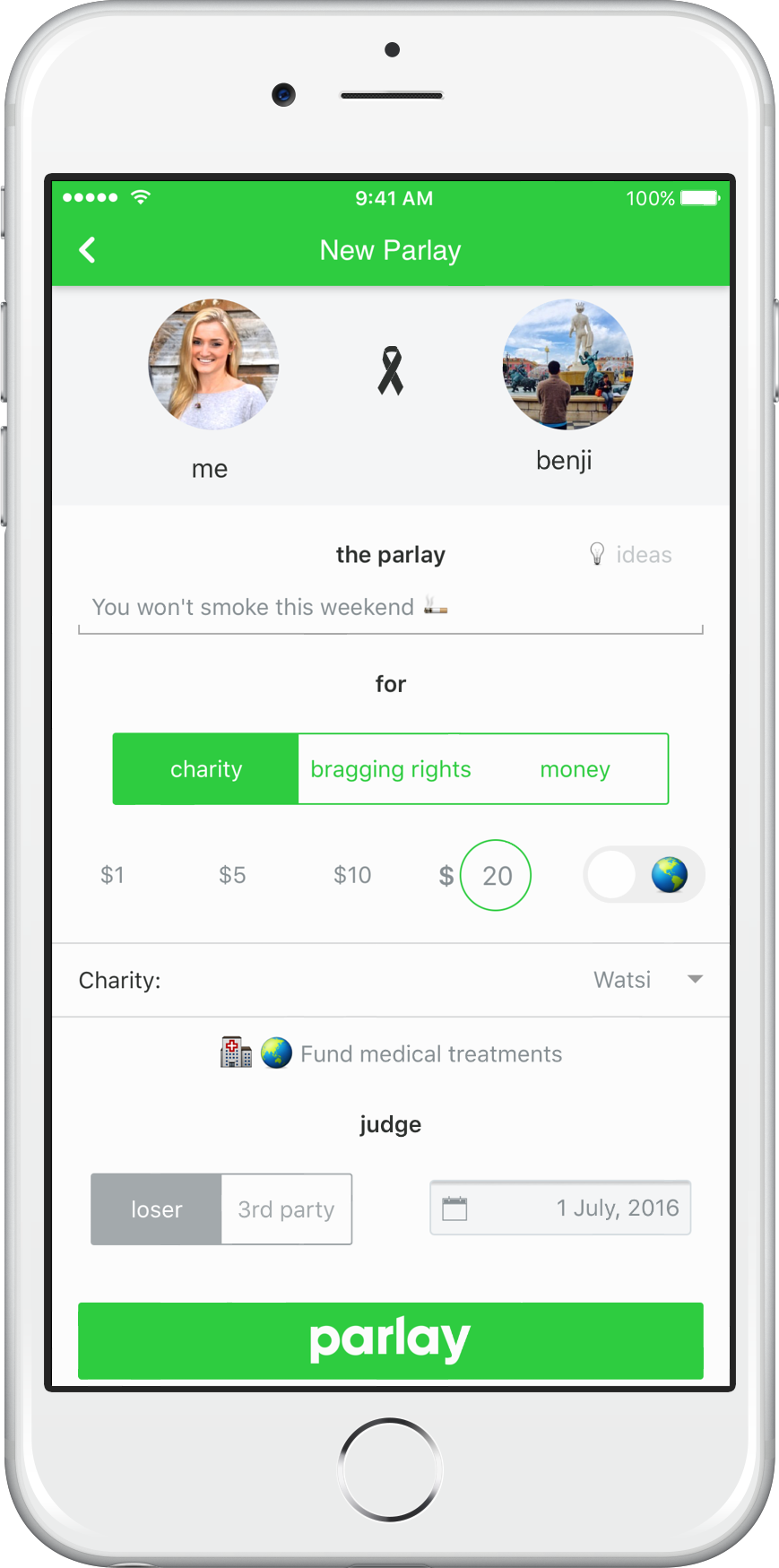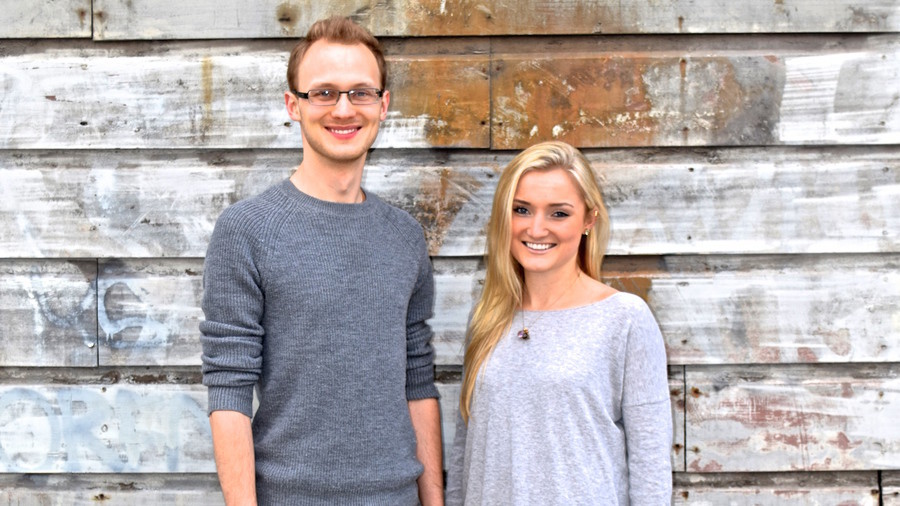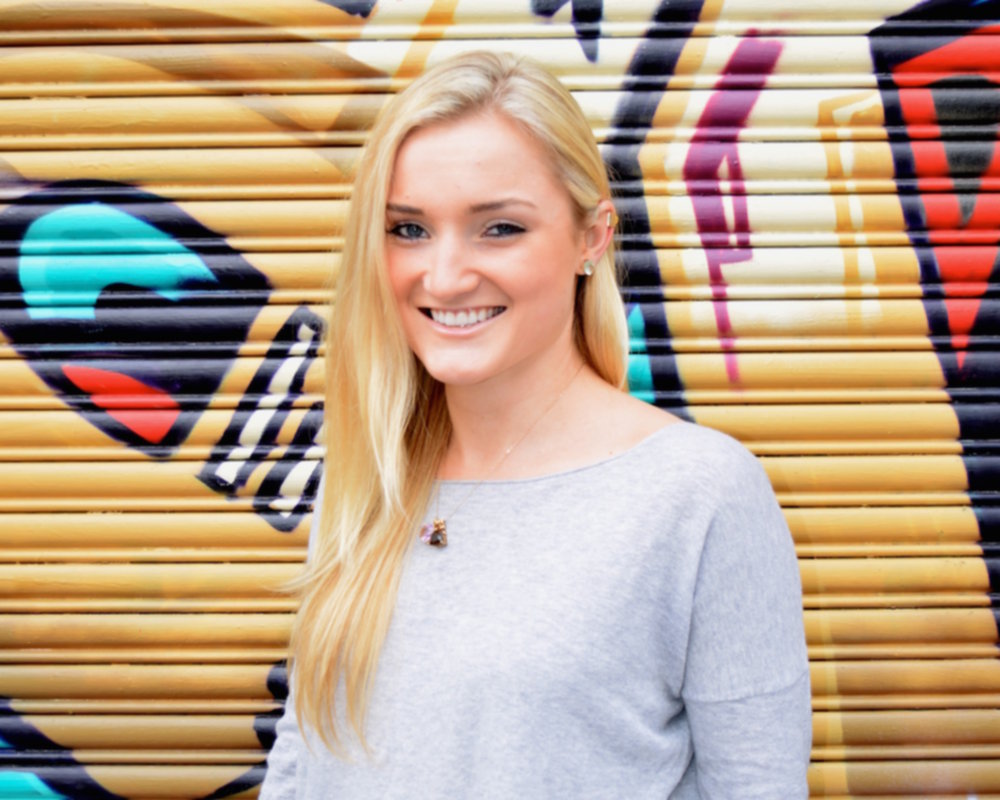 CEO
sidney sands-ramshaw
Sidney loves app design. Before Parlay she was an analyst at a fintech startup. Chinese BA, Dartmouth. After a lifetime of being right about one thing after another, Sidney started to have trouble finding friends to take the other side. There's got to be an app for that...
#makingmorefriendswouldhavebeeneasier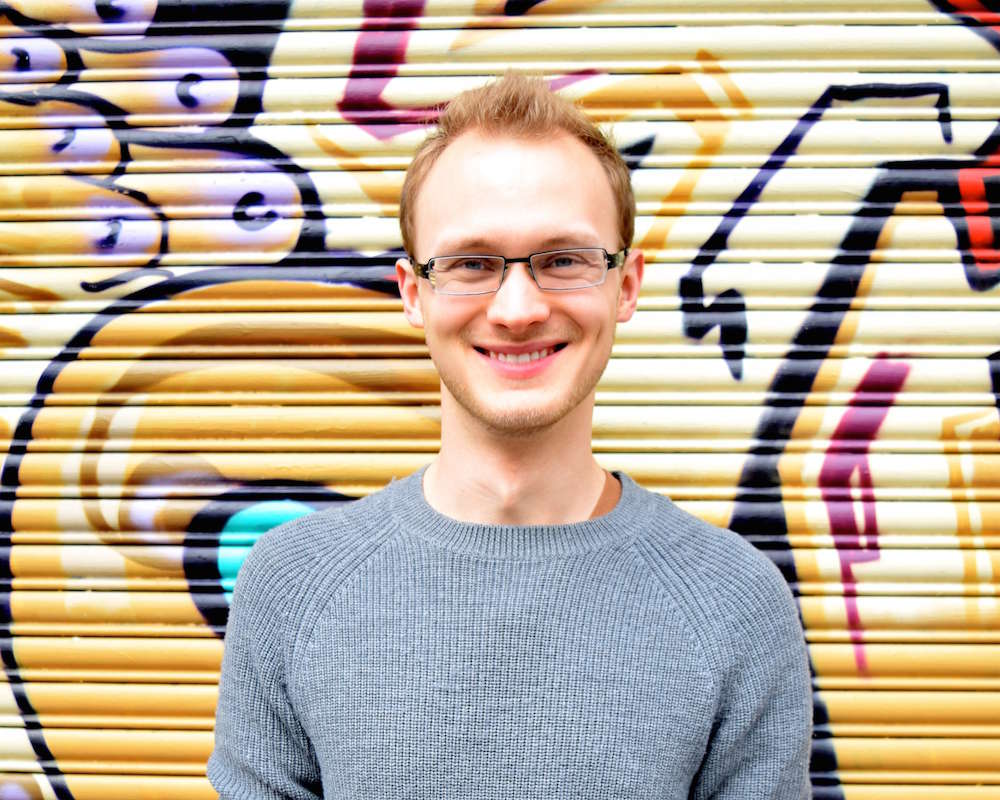 CTO
loren sands-ramshaw
Loren loves code. He has made everything from a Chrome extension to mayonnaise, has worked as a security engineer for the NSA, and is a recovering startup adviceaholic. Computer Science BA, Dartmouth. Spends his days traveling in place, typing and walking on a self-built vertical keyboard and treaddesk.
#hackercise